About NetCasters Inc.
Established in 1995, NetCasters is a full service web application development company focused on implementing custom web-based applications and business support systems that greatly improve your efficiency. Our web applications achieve exactly what you need, are maintenance free and scalable. Our focus is, as it always has been, to provide our clients with powerful, efficient, and easy to use web applications.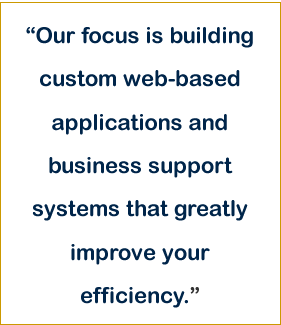 Over the years we have developed an extensive client list that spans a variety of industries: from higher education to manufacturing, from regulated industry to non-profits. As a result of our diverse experience, we are able to leverage our knowledge and expertise to deliver web-based solutions that support your business needs, now and into the future.
Need more information? Contact us today to discuss what we can do for your business.